Tool workshop
Over the last decades we have produced many perforation tools for our perforation presses. Therefore, we have an extensive assortment at our disposal, with which we can make various perforated sheets for any customer.
Perforating
The main process at Perfox is perforating different materials. The state of the art machinery of Perfox consists of:
Sectional presses
All-across presses
Punching / laser machines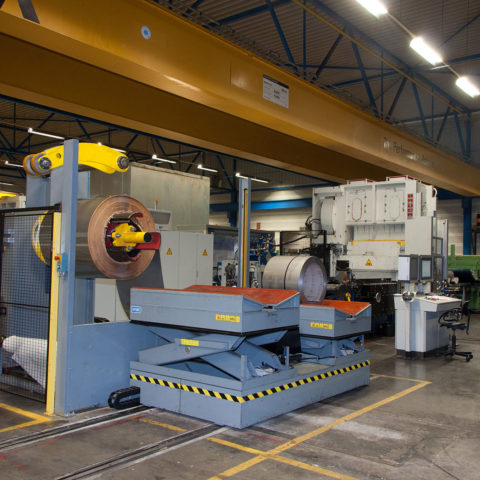 Post-processing
At our post-processing department we can customize perforated sheets according to your requiments. Perfox specialists can take care of most of that post-processing needs, using:
Straighteners
Cutting machines
Folding machines
Stretcher-leveller
Please view which post-processing we can take care of for you.