Perforation shapes aluminium
Perfox is a specialist in perforating different types of material. From standard to special perforations and from aluminium to steel or non-ferrous metals: everything is possible. Thanks to our own tool workshop we have the possibility to develop tools for any desired perforation. Are you looking for a partner that can make a heart-shaped perforation in aluminium? At Perfox, you have come to the right place. Slot hole perforation or star perforations in a large number of aluminium plates? There is nothing we won't do. With our all-across presses and sectional press, we perforate the desired hole shape in the aluminium plate.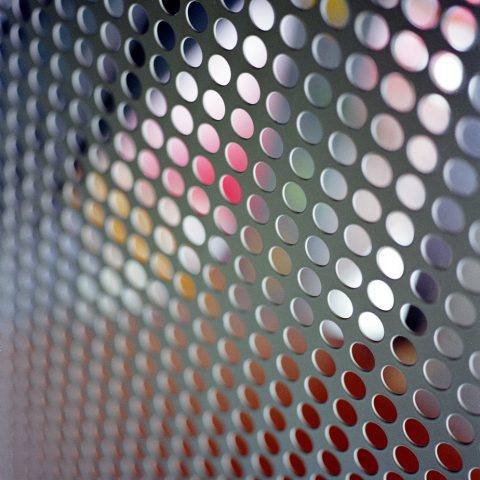 Perforating aluminium
Aluminium is a type of metal with special properties. For example, aluminium is a light material, due to the material's low density. It is also a relatively soft metal, which makes it easy to work on and process. Despite aluminium's lightness and softness, this type of metal is very strong and lasting at the same time.
Case stories perforated aluminium
Perfox has a broad experience in perforating aluminium plates. Please click on one of the cases below for more information