For big and small
Perfox is there for everyone. From the baker around the corner, that only needs one perforated plate, to large international companies with big orders – and everything in between. We do not back away from any challenge and cooperate with anyone that would like to have perforated plate material produced.
Perforation in all patterns and shapes
In the tool workshop we have developed countless tools. Every tool has its own composition of properties: different hole shapes, various distances between the perforations, hole diameters varying from 0.5 to 110 mm and so on and so forth. Therefore, you can come to Perfox for both standard perforations and special perforations.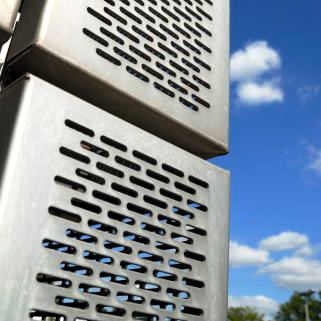 Delivering special types of material
At Perfox we enjoy a bit of a challenge. That's why we not only perforate the standard materials, but also special types of material: from plastic and wear-resistant material to non-ferrous metals. Have you purchased plate material, and would you like to have it perforated? You can deliver your plate material to us and we will make sure that the plate is perforated in the way you want. Whether it concerns a small number of plates or a large order: there's nothing we won't do. Please discuss the possibilities with a member of our staff.