Standard materials
The types of material aluminium, steel, galvanised steel and stainless steel are perforated most often. Therefore, we always have these types of material in stock.
Standard perforations
The standard perforated plates have been fitted with round perforations or square perforations. The hole diameter of the standard plates varies from 0.8 mm to 20 mm. You can furthermore choose from an extensive collection of standard plates with different pitches, hole diameters and bars.
The perforated sheets in our warehouse have standard sizes:
Small format: length 2000mm, width 1000mm
Medium format: length 2500mm, width 1250mm
Large format: length 3000mm, width 1500mm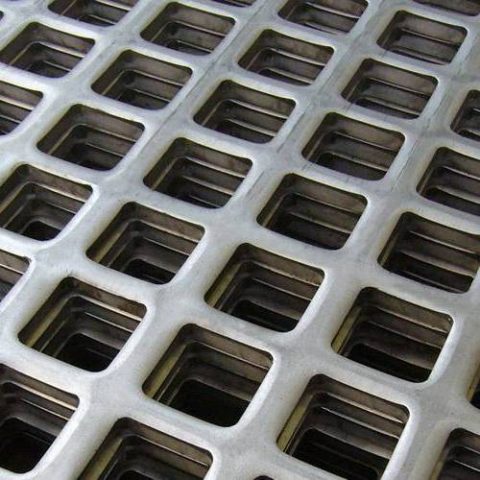 A list of the advantages:
Specialist in perforations since 1915
No intermediaries: you buy directly from the producer
Always an extensive stock of standard perforated plates
Ordered before 11 o'clock = dispatched the same day
Delivery according to DIN 24041
Extensive stock of perforated plates
Perfox has an extensive stock of perforated plates in standard types of material, with various sizes and thicknesses. From stainless steel and aluminium to different types of steel and several non-ferrous plates. Because we have various perforated plates in stock, we can plan your order directly and deliver quickly. That saves time and money!
Would you like to know more about our standard perforated plates? Please contact us.